I was supposed to leave the house for Suvarnbhumi International Airport at 8 PM that night, but there was heavy rain and the documents I needed for the meeting at the Vatican haven't yet arrived. They were documents on communications procedures of Pope Francis' apostolic visit to Thailand set for Nov. 20-23, 2019.
However, I wasn't surprised that they hadn't come. Everything was in a rush; we only finished with the press conference on Sept. 13 and we had a team meeting right after. The next day, it was packing for the Vatican. All of these preparations are done by the same group of people; with so much to do, things couldn't be done on time. I decided to leave for the airport and had someone bring the documents for me there.
The moment those documents were in my hands, I felt proud. I am the one standing at the front but there are so many people behind me, offering the support I need. Most importantly, they all know for whom they are doing this for.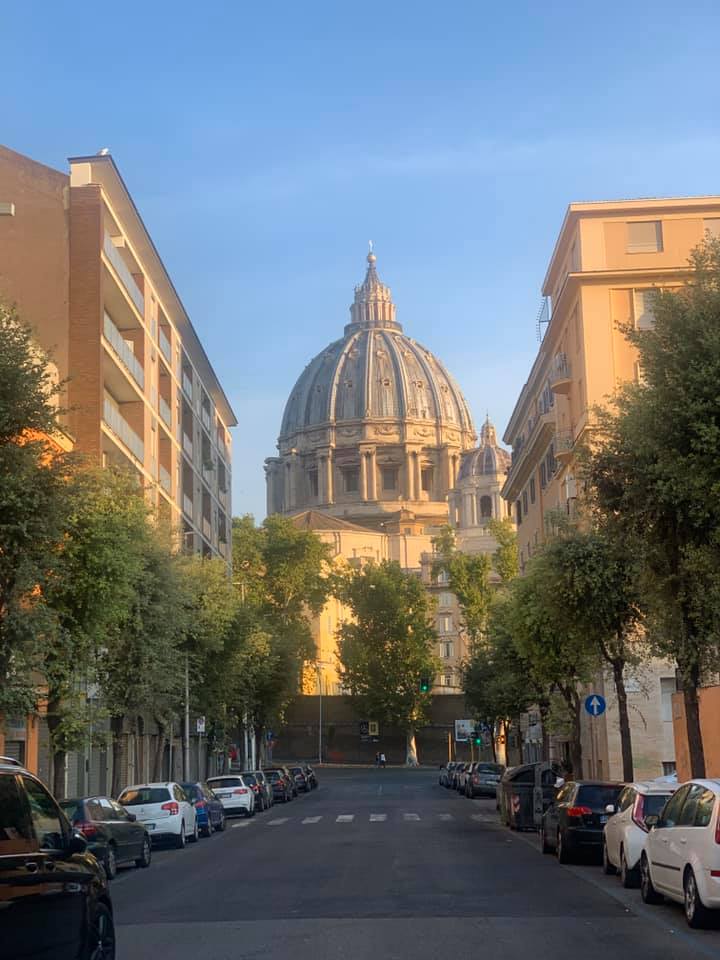 I arrived in Rome on Sunday morning and everything seemed quiet. Soon enough we were at the Vatican, admiring St. Peter's Basilica. The government representative who had come with us seemed to be happy to be there as well. We had some time to walk around before Pope Francis said an Angelus to those who visiting St. Peter's Square.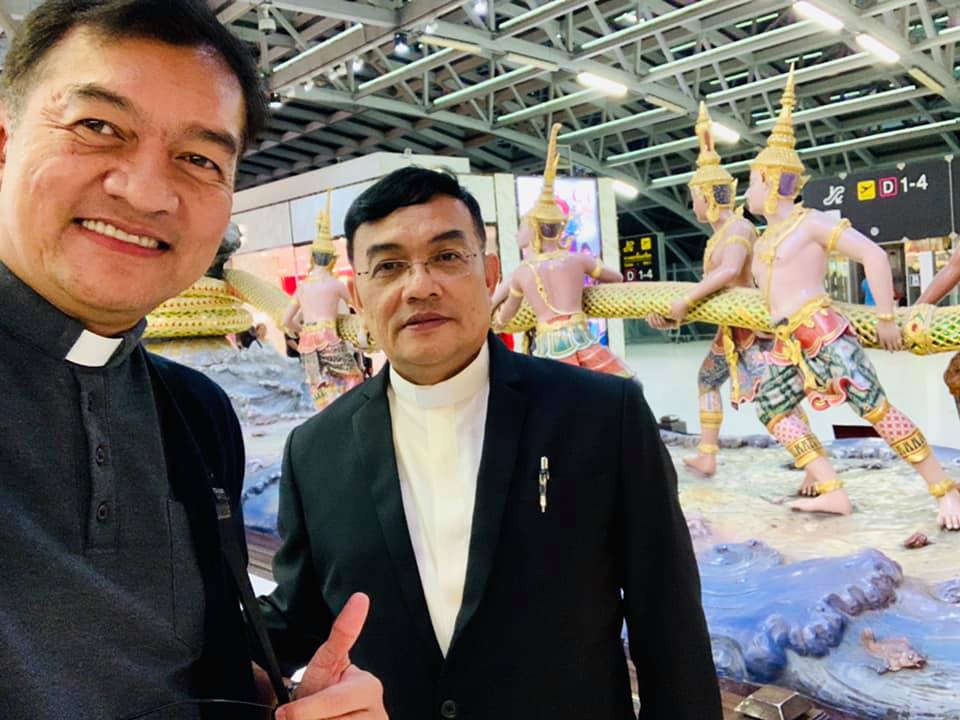 We used that morning to absorb the atmosphere of Rome and the Vatican. We walked through the streets, passed churches, people, and government offices. My brother, Father Chettha, had been here before so he helped explain things to me so that I have better understanding of the different culture. We visited many churches with the main purpose of praying for God to lead our way in this mission.
I would like to say, coming to Rome this time, the only task we had was meetings. The first day, we had a meeting on liturgy; the second day, we had a meeting about social communications – this took us all day to sort things out. We had one travel day, meetings for two days, and the next day, we came back to Thailand. This was the shortest long-distance travel….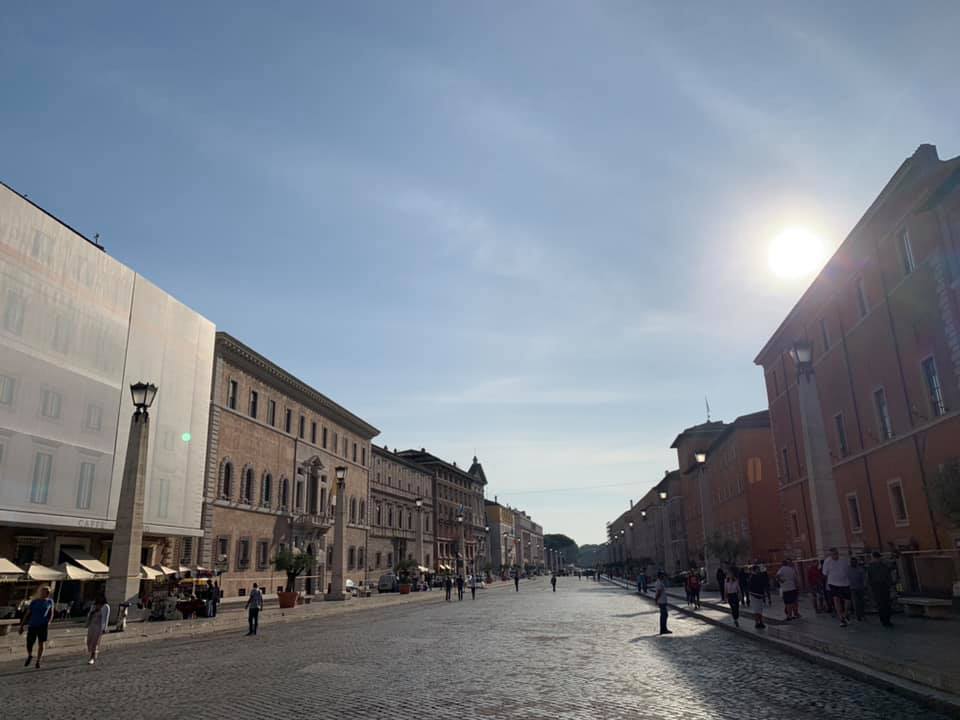 When the clock's hand almost hit 12, I sped up to St. Peter's Square where people gathered to see Pope Francis and to pray Angelus. All the people who gathered there had their eyes glued on a little balcony that seemed far away. It used to be Pontifical Palace; a big but lonely place – according to what Pope Francis had said. So, he chose to live in a smaller space that was also not so luxurious.
However, it is a place where he can meet people and hear their stories. Why does everyone desire that they will have some time to meet Pope Francis? To touch him or to be part of a crowd greeting him? Old age doesn't stop this gentleman, 83, from smiling or laughing. When his pope mobile drive past people, he waves to children, to teens; he embraces the sick, the elders, and the sufferers; he congratulates the newlyweds and those who have found their callings; he encourages and prays; he preaches and is a role model for the world.
He cautions the world about global warming; he calls for peace where there are conflicts, he gives encouragement for religious organizations that work in crisis zones.
Who is he?
Why is he doing this?
What kind of leader is he?
The Vatican City State only has about 200,000 people as its population, but its sovereign has the heart of the world.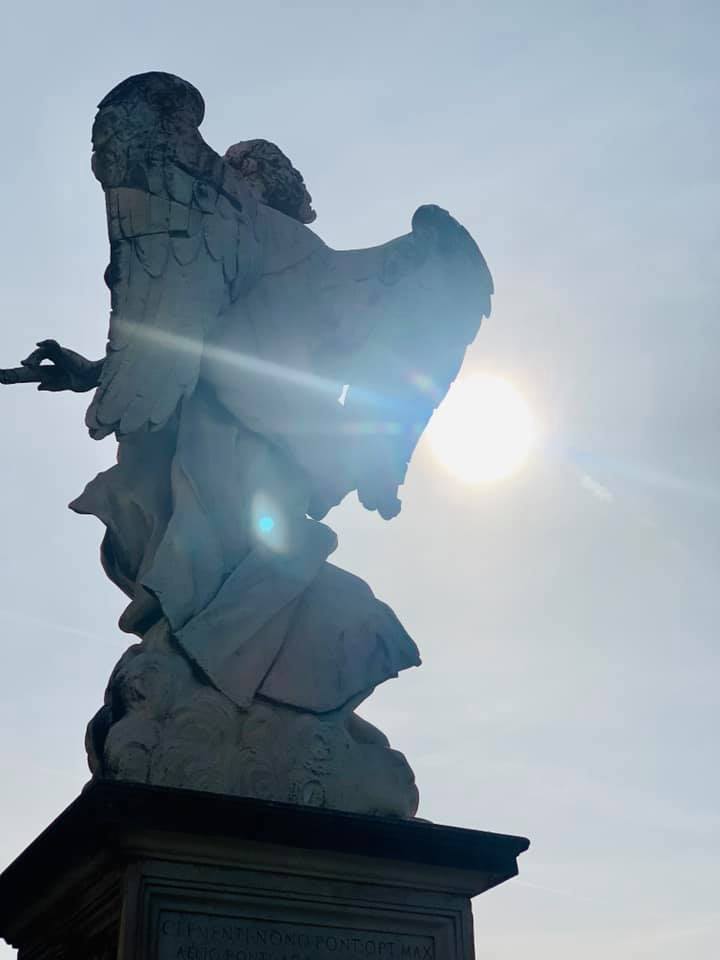 On the day when I met with Vatican Dicastery for Communication – essentially, there were two places that I had to be where I met with three different groups. The meetings all went well along with compliments on our preparations on documents and information.
We laid out our communications procedures and requests and described how official information would be made available in both Thai and English languages. Of course, not everything was perfect but when the meetings were over, we knew which direction we must go and who will be responsible for what.
When all was said and done, Andrea Tornielli, editorial director for the Vatican Dicastery for Communication, walked over to shake my hand and said: "See you in Thailand". I answered, "My pleasure and see you there." I put everything on my bag and went back to the house where Cardinal Francis Xavier Kriengsak Kovitvanij hosted a dinner with Catholic priests who had come to study here.
When the night ended, I posted my feelings on my personal Facebook page: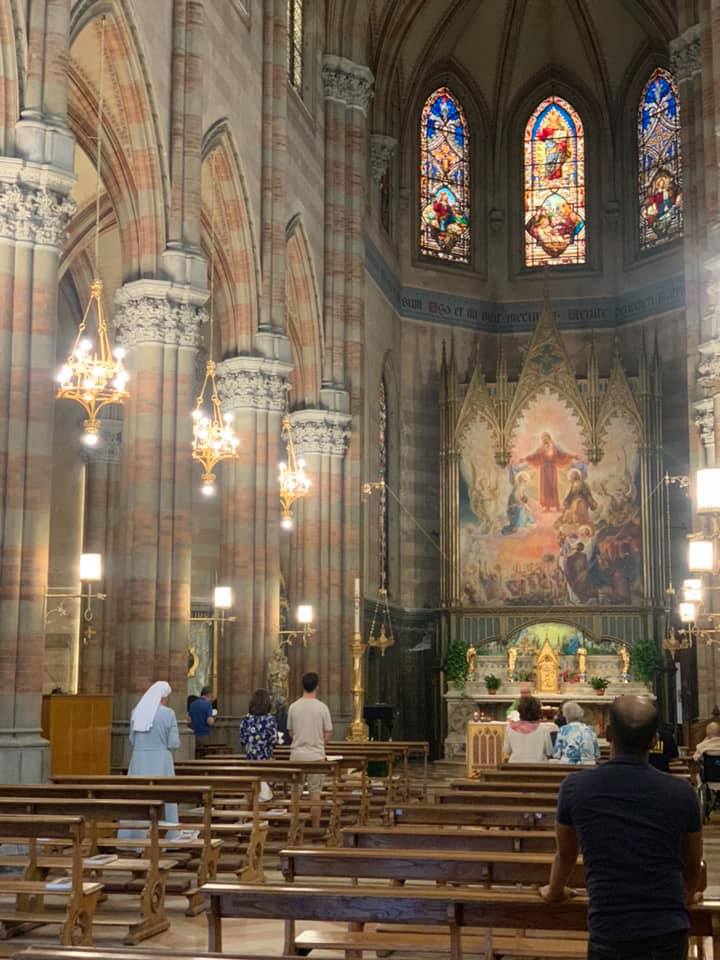 I walked with the air of lightness in front of St. Peter's Basilica where Pope Francis comes to greet his people. The wind was cool; helping with the hot weather. Who would have thought that it is not just this beautiful place that we would be able to meet the pope; Thai Catholics are about to get the opportunity to welcome him to our home.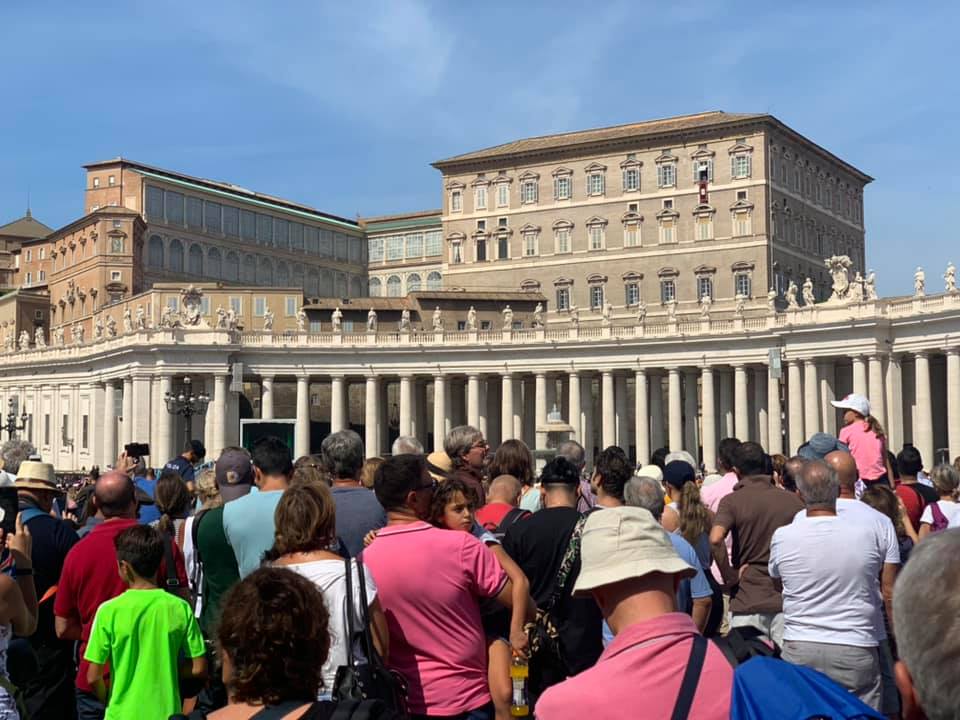 I know that the working teams would be doing their best in preparation. If you asked me whether they would be sitting at the front row, how close will they be to the Holy Father; the answer is simple, they have no chance. Because they have to make sure that everything comes out perfect, the chance of them sitting close to the pope is none. They are the machine for the success of this mission and to ensure the honor of the Church in Thailand and Thailand as a country.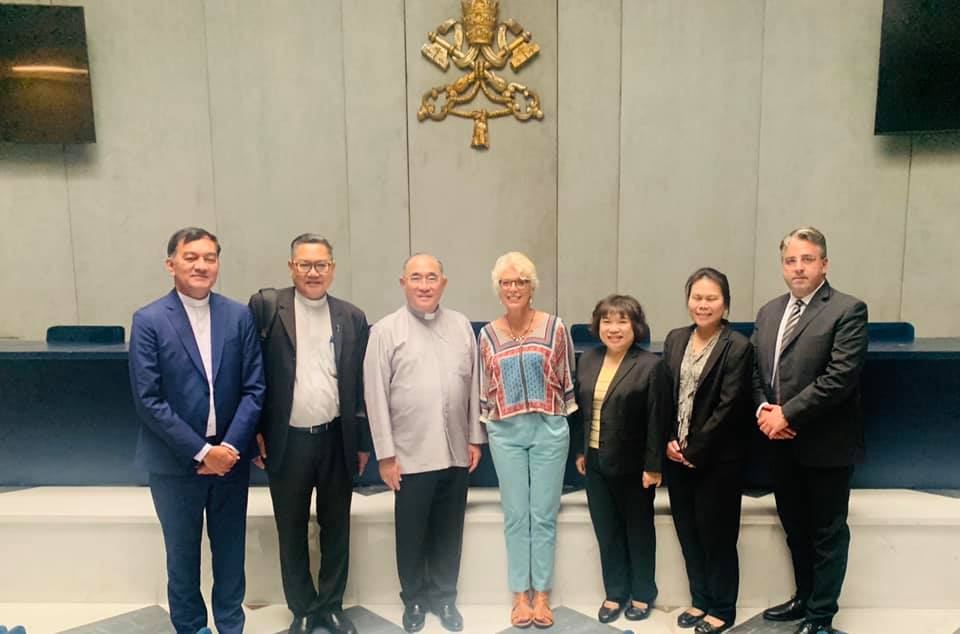 There are so many people working behind the scene. We work under limitations and pressure. There are so many things that they would want to say but under certain circumstances [from] our own government and from the Vatican, they can't.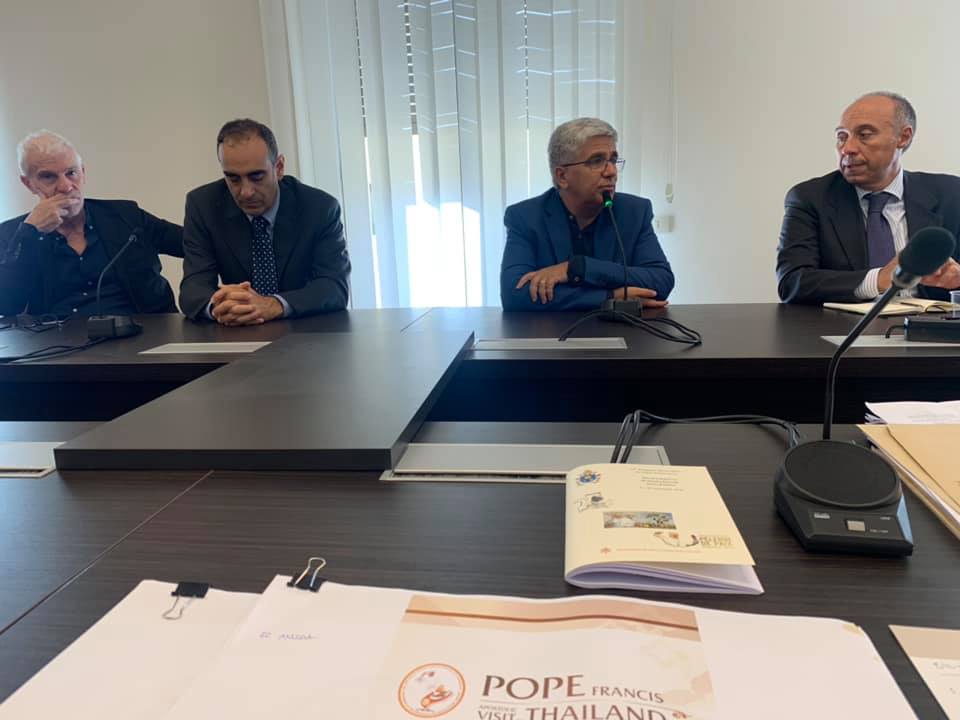 If you asked me, how should we feel? How should we move forward? We should work together as one, don't blame anyone for the wrongs, volunteer where you can. I believe that together our faith will grow stronger. Our community has been here for 350 years, it is God's plan that we will receive this opportunity for us to be the "bridge of love" that connect everyone together.
The world and peace, Holy Father and Thai citizens, love and brotherhood.
I walked with [an] air of lightness today because I have just finished my meeting with Vatican media – all the compliments, I give back to the working teams and the Church in Thailand for building such a community and giving us the opportunity for this mission.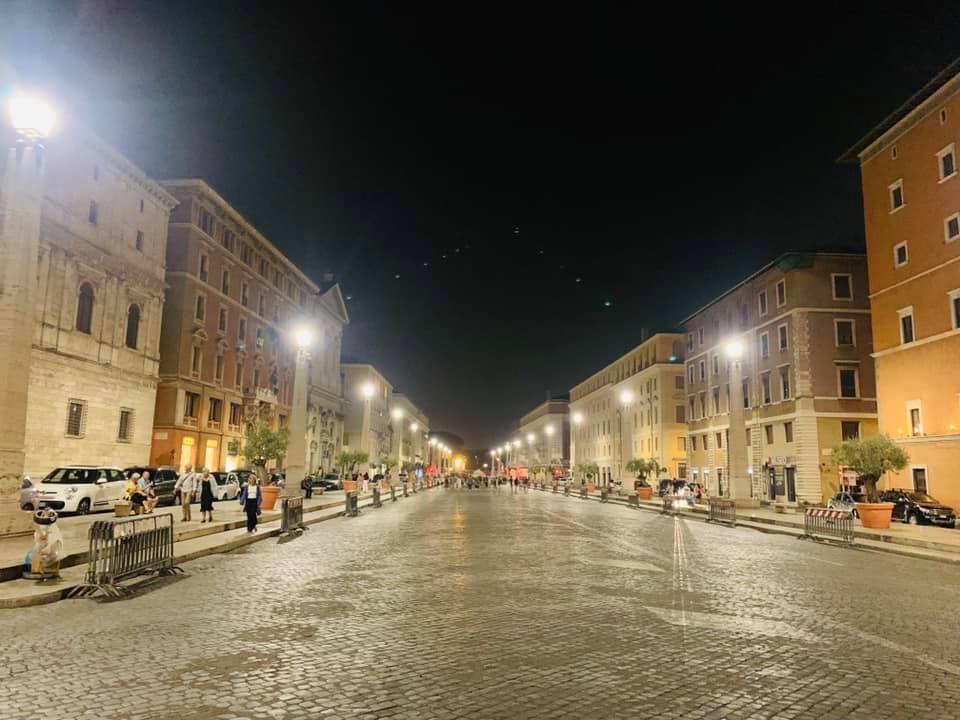 (Please follow the preparation for the apostolic trip – there will be so many fun and exciting things for us to learn along the way.)
17/09/19
Vatican City
Father Anucha Chaiyadej
Catholic Social Communications of Thailand