"At the invitation of the Royal Thai Government and the Bishops of Thailand. His Holiness Pope Francis will make the Apostolic Visit to the Kingdom of Thailand from Nov. 20-23, 2019. The program of the visit will be announced later." At the end of the English announcement by Archbishop Paul Tschang In-Nam, apostolic nuncio of the Holy See, Vatican City to Thailand and Thai announcement by Cardinal Francis Xavier Kriengsak Kovitvanij, president of the Catholic Bishops' Conference of Thailand, those working behind-the-scenes let out a sigh of relieve. For others, it's a feeling of joy.
After that, both Thai and international media continue broadcasting the good news. In principle, when there is an apostolic visit, the official announcement must be done at the same time. Of course, in practice, we knew of the announcement beforehand but with the official announcement, everything becomes certain. It was a joyful afternoon in Thailand, a happy morning for the Vatican, and a tranquil evening for Japan (as after his visit to Thailand, Pope Francis will continue to Japan).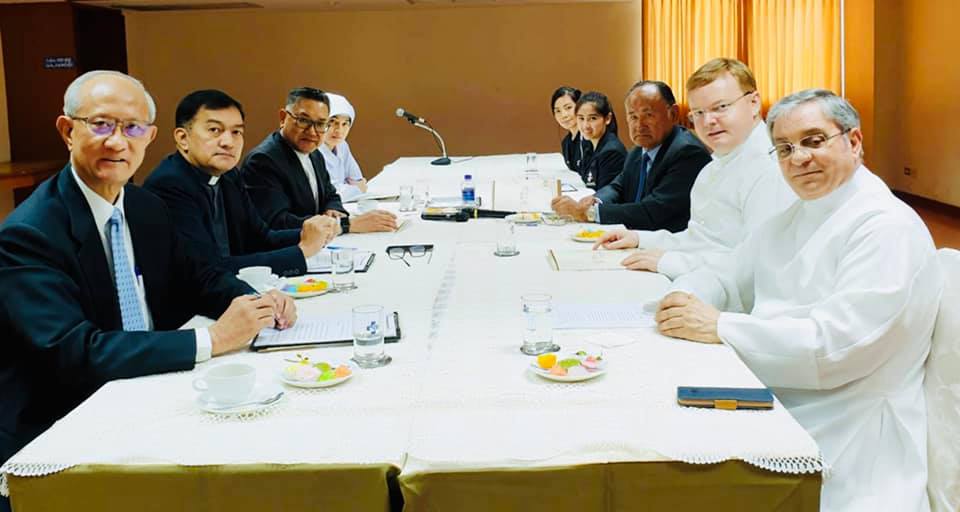 Now, I'm looking back, when did it all begin? The rumor of the apostolic visit started in the beginning of June – many were so confident of the news that they started posting things on social media and news spread like wildfire. I remember I scolded at some of them because those working behind-the-scene knew what was happening and what would happen. But I'm not holding grudges; I feel that everyone was looking forward to celebrating the good news and sometimes they cannot contain their excitement.
The preparation for the press conference was a whirlwind, fast but careful. Everyone knew that this was a big task, but the pope has visited Myanmar earlier and we had the opportunity to work alongside the Burmese Catholic press, so we knew the do's and don'ts. And this is how God has prepared us for the tasks.
Of course, the field of media is broad; and the experiences are different. We need to work fast, yet information must be accurate and screened. To organize a press conference, we must choose a place, manage statements, write scripts, invite members of the press, and delegate duties. Some things we have done before, some things we must learn. Fortunately, we have two teams that have come in at the right time; the first is press management team and the other is an Asian press agency with its headquarter in Thailand. I know, then, God has made this arrangement for us.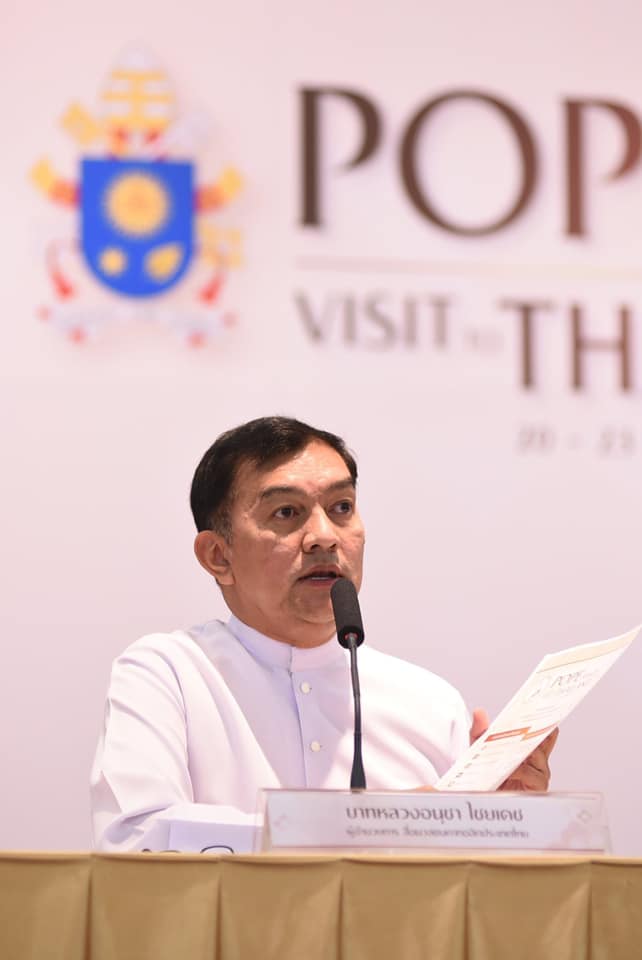 The press conference itself was postponed many times, I started to become concerned as I was the main person responsible for this. There was a sign that we could hold a press conference around mid-September. Then on Monday, Sept. 9 came the news that we might be able to hold the press conference on Friday, Sept. 13 but there was no confirmation.
Along with our regular duty, organizing the press conference, and the uncertainty of it, we almost gave up on holding the press conference that week. But at 6 o'clock on Wednesday, Sept. 11, I was on a plane — waiting for my flight to take off — only a few minutes to spare before the phone must be turned off, Monsignor Vissanu rang, "We can hold the press conference this Friday," he said. I had to contain my excitement and my delight, "I will start the work immediately…we can really hold the press conference?" I hung up the phone with so many thoughts going through my head, prioritizing things…unsuccessfully. But my overall feeling was such joy. Everything that we have prepared, we could now officially announce to the world. And we will do the best that we can.
So, we had one day left to make final preparations and thanks be to God that we had the opportunity to do so. I had great confidence in the organization team and I moved from place to place; trying to make sure that we all have the same understanding — speaking to St. Louis Hospital, Holy See Embassy, and Holy Redeemer Church.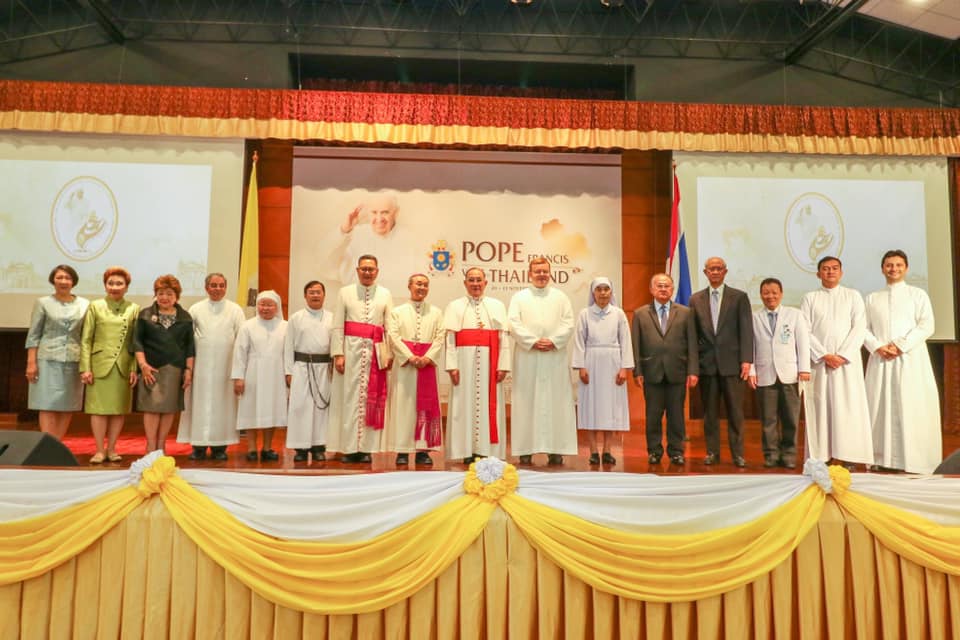 The press conference ended around 3 pm, members of the press asked for more interviews and I remembered one of the questions was: "From this point onward, how will other announcements be made and how will the press work?" My answer was: "We will be a lot more informative as earlier that was more of the uncertainty. It wasn't easy but today we all let out the sigh of relieve and we will work harder. Once the details are worked out, we will announce them to the press."
I picked up a book called, "Open to God, Open to the World," which is based on an interview between Pope Francis and Father Antonio Spadaro, SJ which was translated by Shuan Whiteside, editor-in-chief of La Civilta Cattolica. The pope said when giving interviews, he always felt shy and less confident because he feared that people will change his message. That was the reason that he never gave interviews until he became the archbishop of Buenos Aires. One of the reporters, Francesca Ambrogetti, made him more assured by making him confident in her first and that grew into the creation of dialogue — creating conversations and communication instead of hostility.
The time of Pope Francis visiting Thailand is near. I'm sure there are many who love him and his coming emphasizes on an open mind, to create dialogue, to learn from one another, to decrease hostility, to get rid of bad experiences. So, use this opportunity to create understanding and friendship, to create inter-religious dialogue, and to create love and pace.
Father Anucha Chaiyadej
Vatican